Oh my gosh where does the time go? I have a few new things to share, one is a set of beadies that won 2nd place by members vote for the BHV Summer Fun Challenge. They are a set of buttons with ivory, sterling silver, and electric blue.

The second piece is my very first sculptured dragon. Its only the head and wings but its a start. I think he turned out pretty good!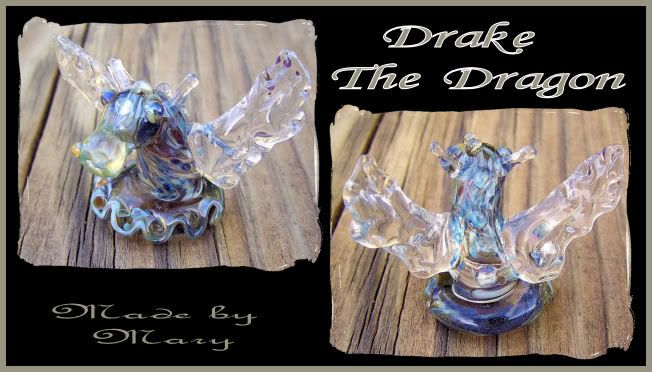 Then my last item was my entry in the gemstone of the month ~ Carnellian, with lampies by me, sterling silver, and swarvoski crystals.
Now to just get in time to torch some more, and make something for the Color of the month which is Royal Lilac.