On BeadU for eBay, I had the pleasure of picking the theme for the inspiration thread. I chose Hogwarts School of Witchcraft and Wizardry. Here are my designs so far....lol yes I have another one in mind..
It is Kambaba Jasper/Russian Jade, there is a dragon charm on the end.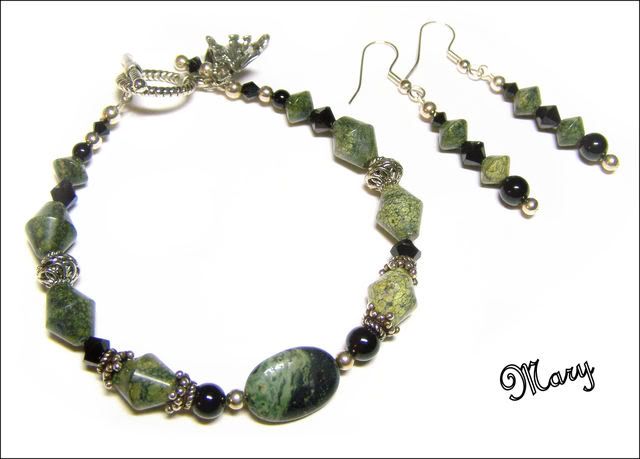 This is my second piece, Crystal and Smoky Quartz, with some wonderful czech glass bi-color rounds, and copper.
I have completed a new Harry Potter Inspiration piece last night. It is made of marble, peach aventurine, jet, and sterling silver findings.
Can you tell that I love Harry Potter?......lol